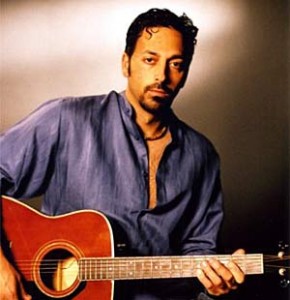 (Photo above: Kayla Cristina (lead vocal theme song), David de Hilster (director, producer), and Michael Ruggieri (composer) in the music studio)
A candid conversation with musician, composer, and film scorer Michael Ruggieri on composing for the documentary film "Einstein Wrong – The Miracle Year".
Bio
Michael Ruggieri is a singer songwriter whose music career started in Rochester NY, where he toured throughout New York State with his band, Kamyleon. Upon breakup of the band, he began a solo career and recorded with ex Head East guitarist, Tony Gross, Jr. and also recorded backing vocals with national recording artist, Robert Tepper, who was featured on the Rocky III soundtrack.
Upon moving to California in 1995, Michael has recorded and played live shows with Dean Pleasants (Suicidal Tendencies/Jessica Simpson) and Matt Laug (Alanis Morisette/New Radicals). In 2005 he released his debut CD, Survive, which was engineered and co-produced by Michael Vail Blum (Madonna/Pink Floyd/Roger Daltrey).
He is also a member of Sambala Samba School and has performed with the bateria throughout Southern California for high profile gigs at Universal Amphitheatre and The Rose Bowl Parade and has also played in the famed Rio de Janeiro street blocos.
Watching Michael perform live gives audience a chance at seeing how adept he is in conveying his convictions both lyrically and musically. His performances have garnered rave reviews for being incredibly vibrant, luminous and filled with a passion that only further serves to showcase his talent as a songwriter and performer.
Michael is currently finishing songs for his next studio release, scheduled to begin recording in the fall of 2012 and can be seen in performances throughout Southern California with his live band. One of his songs, 7 Days, was used in the trailer for the upcoming documentary, "Einstein Wrong, The Miracle Year" by independent filmmaker David de Hilster.
Links
Website: http://www.michaelruggieri.com